Adamas University holds its fourth convocation in blended mode
Nobel laureates Roald Hoffmann and Claude Cohen-Tannoudji join in virtually
The auditorium of Adamas Knowledge City lit up for the fourth convocation on February 12, as graduates gathered to bid adieu to their alma mater. Maintaining COVID-safety protocol, the convocation was held on the Barasat campus in a "semi-physical, semi-virtual" mode.
The two-hour event was streamed live on YouTube and Facebook.
"We really put in our minds and hearts to plan this semi-physical, semi-virtual convocation so that this becomes one of the best and most memorable virtual experiences," said Samit Ray, the chancellor of Adamas University.
Roald Hoffmann, Polish-American theoretical chemist who won the Nobel Prize in chemistry in 1981, was the chief guest. French physicist Claude Cohen-Tannoudji, who won the Nobel Prize in physics in 1997, and Partha S. Ghosh, chairperson of Boston Pledge, were the guests of honour. All three of them joined the convocation virtually.
"At Adamas University, your minds and souls have been opened to the world, the world of art, the world of science, the world of the world, of everyday life," said Hoffmann.
A total of 684 students received their degrees — 95 postgraduates, 536 graduates and 53 diplomas. Only those receiving gold medals and silver medals were present at the convocation, along with their parents and faculty members.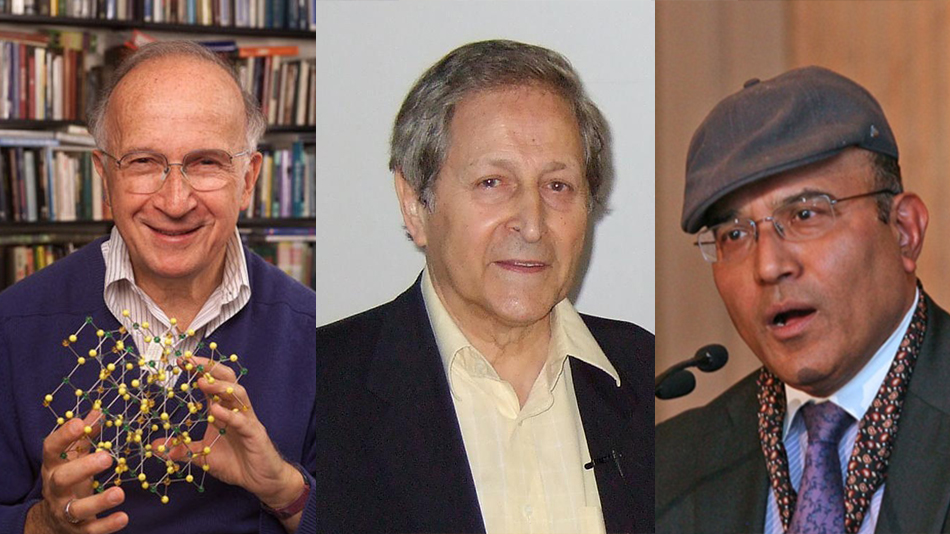 "On your young shoulders will travel the name of the university. As you grow, we will continue to grow with you. Through you, we shall be living our dreams," said Deependra Kumar Jha, the vice-chancellor of Adamas University, who gave away the certificates to the students.
"First, keep in mind that you must honour yourself. Honour the divine within you; and as you learn to do so, you will automatically honour the people around you and the environment. In the process you will earn your honour in society," said Partha S. Ghosh.