Our favourite hang-out in college
A peek at campuses across Calcutta, every week
We've been missing our campuses. The canteens, the classroom, the fields and our friends. Here are some of our go-to spots in our colleges.
Guru Nanak Institutions
Our college has many places to hang out with friends. My favourite is the space in the middle of our college campus. You can enjoy the beautiful sunset from here. When I am alone, I sit here enjoying the view of the college, or watch a game in the playground, or put on my earphones and listen to music. We have many eateries outside our campus, and I wish there was a cafeteria inside the campus. Hope the college authorities will build one in the future so that we can hang out there.
-- Suman Jana, fourth year, Guru Nanak Institute of Technology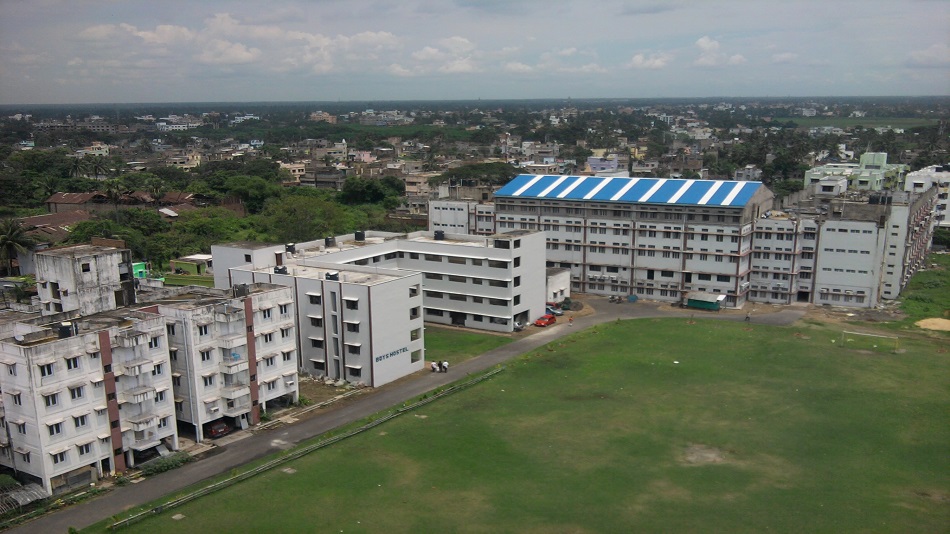 What I love most about my college is the lush, green, square ground surrounded by department buildings. There is a big banyan tree on one side of the field. There are quite a few palm, coconut and eucalyptus trees as well. We used to play cricket, volleyball, badminton and football there, especially before a tournament. Most of us find a unique comfort in that field, away from the strict college schedules. Guitar tunes, heartfelt smiles, deep conversations, tea and gossip -- we miss our favourite spot.
-- Sayan Mahato, third year, Guru Nanak Institute of Hotel Management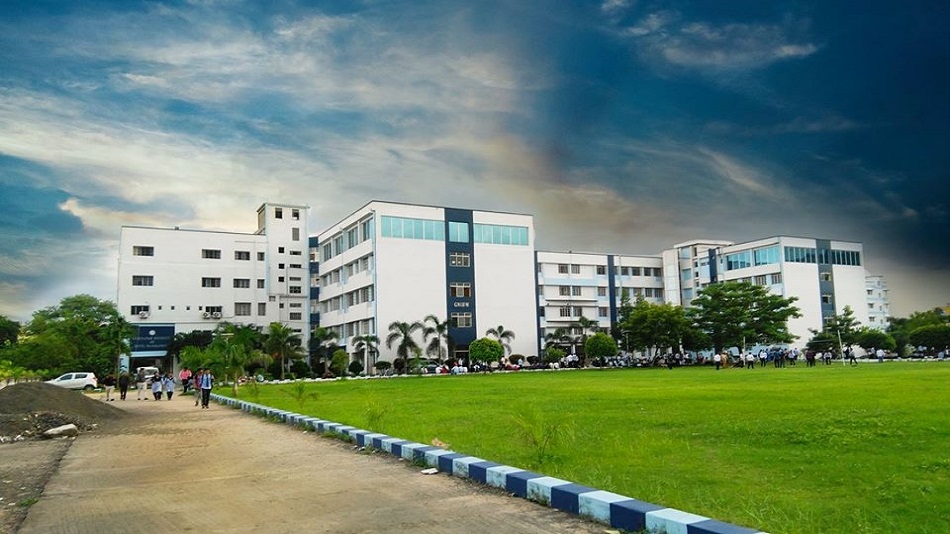 Basically, all the corners of our campus seem to call my name out from Monday morning to Friday. Among these, my favourite is the spot beneath the Rudraksh tree. We lost it during Amphan. It used to be the ONLY spot where we would have a final revision before entering the examination hall. It used to be the ONLY spot where our conversations would turn into lame jokes. My heart aches whenever I scroll down my flooded gallery. I miss my second home very badly.
-- Tanisha Das, fourth year, Guru Nanak Institute of Pharmaceutical Science and Technology
Muralidhar Girls' College
College is like a second home, especially for those of us who left our homes for higher studies. I miss our canteen and classrooms, which are my favourite hang-out on campus. After the hectic classes, we would choose a classroom randomly and sit there and chat till the next class started. And as part of our adda, the canteen would always provide us with our favourite food, be it sandwiches or biryani. I miss those days, and I am hopeful of meeting my friends soon for adda.
-- Sampurna Bharati, second year, English, Muralidhar Girls' College
Sarojini Naidu College for Women
The part of the college which deserves a special mention is our large library, which is among the most famous college libraries in Kolkata. We spend a lot of time there, reading books and pouring over our study materials. I love the calm ambience. We also spend our spare time in the gigantic Hall Room in our college. Another place close to my heart is the canteen. We all gather there to share food and stories. I really miss the boundless laughs and chatter.
-- Oishika Das, second year, English, Sarojini Naidu College for Women