Our favourite hang-out in college
A peek at campuses across Kolkata, every week
Chatting, playing pranks, sharing food --- here's why we miss our favourite spots on campus.
Adamas University
The ground in front of the cafeteria happens to be one of my favourite hang-outs in college. Whether it would be an off-period or bunking classes, we used to sit under the shade and share snacks. As I am nearing my graduation, all I can think of is -- if only we had some more time.
--- Debosmita Biswas, final year, UG, Journalism and Mass communication, Adamas University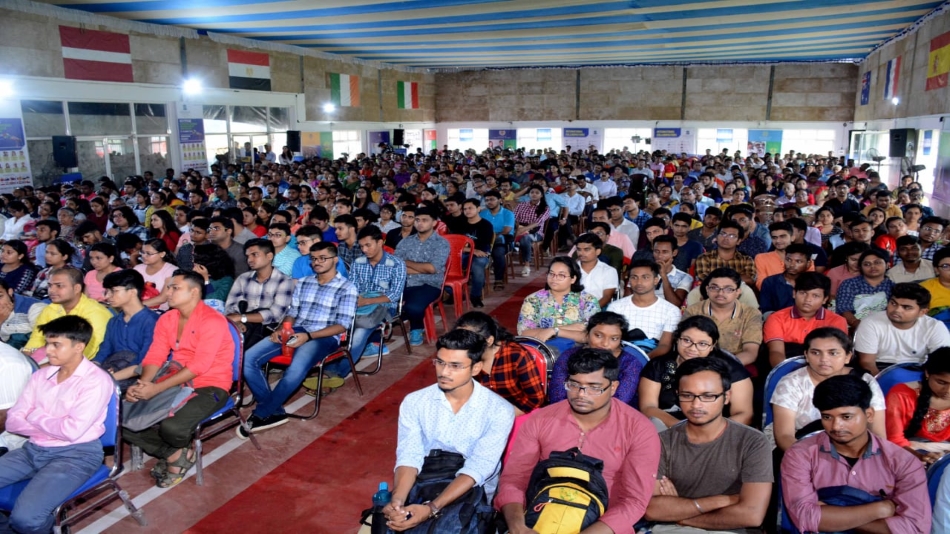 Future Institute of Engineering and Management (FIEM)
The corridor is my favourite hang-out. My friends and I used to sit there often and chat whenever classes were suspended or dismissed. Playing pranks on batchmates and cracking jokes were part of our routine.
--- Sneha Chakraborty, second year, UG, Computer Science Engineering, FIEM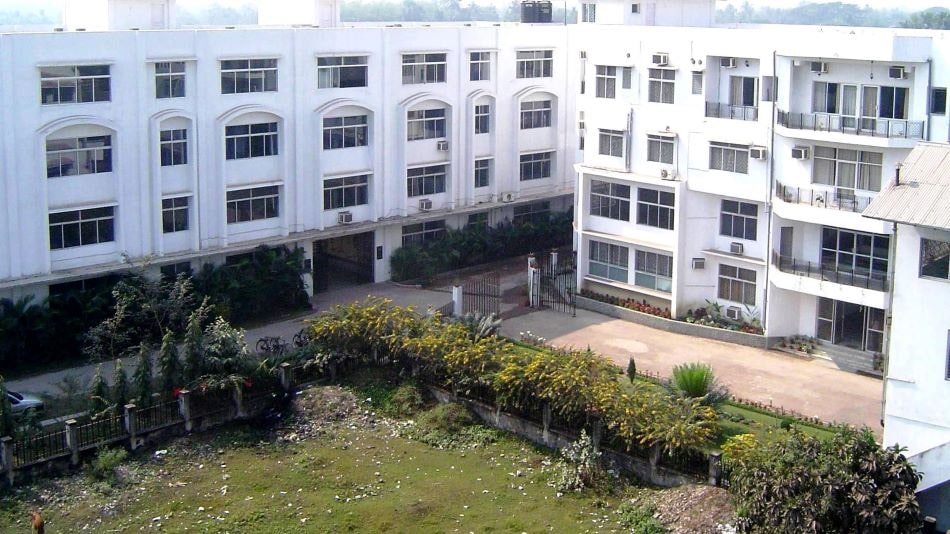 Narula Institute of Technology
My college lobby has witnessed Saraswati pujas and Christmas celebrations, and heard us gossiping and sharing our secrets. I loved seeing those happy faces when classes got cancelled.
--- Nilormee Sarkar, fourth year, UG, BTech, Electronics and Communication Engineering, Narula Institute of Technology
NSHM Knowledge Campus
My favourite hang-out is the canteen. This place is where I would chill with my friends during free periods or study quietly by myself. This place always made me feel special. From eating together to practising ahead of college fests, this place will always be special to me.
--- Moutrisha Das, second year, UG, Media Science, NSHM Knowledge Campus
Asutosh College
It's the corridors for me. I can stand by the big windows for hours and enjoy the cool breeze. Since the corridors are always filled with people, I plug in my earphones. The pandemic has given us very few chances to visit the campus as our sessions have gone completely online.
--- Haichai Nandy, first year, UG, Journalism and Mass Communication, Asutosh College

Tell us about your favourite hang-out on campus and what you miss about it in 150 words. Write to abpedu.campus@gmail.com