In a land of more than 1.3 billion people, it is not easy being a celebrity, let alone an icon. Virat Kohli is both.
While the Team India captain's cricketing journey is an obvious testament to sporting greatness, it also contains precious insights on tackling the most important challenges in life, not least those presented in the field of education and academia.
With Kohli turning 32 today (November 5), here are 10 lessons from his stellar career that we students can apply in our own lives with Virat success!
1) WORK HARD, WORK SMART
Despite his immense talent, Kohli is a workaholic who strives for perfection. This is typified by his regimented training drills, gym sessions, and unmatched zeal to put in the hard yards. But working hard is also about working smart. Kohli trains keeping in mind the nature of the immediate opposition, the circumstances of upcoming games, and the specificities of the playing conditions.
Calibrating practice and work ethic, which includes peaking at the right time and avoiding overexertion, is equally essential as a student.
2) DEVELOP YOUR BASE
If you follow Kohli's batting diligently, you will realise that he has mastered the fundamentals of his game so thoroughly that he does not have to make wholesale changes to his style in different formats of cricket. The Kohli that smashes a quickfire 50 in the IPL only needs to make subtle adjustments to slip into the Kohli who bats across five sessions to save a Test match. This is because Kohli's multifarious skills are grounded in a solid base of compact technique.
Similarly, no matter the creative juices that we as students may possess, developing a proper base that involves concentration, consistency and the basics of critical thinking remains indispensable.
3) FIX YOUR WEAKNESSES
Kohli had endured a torrid time on an England tour of 2014, repeatedly getting out to deliveries swinging away from him around his off-stump. As a champion batsman, it would have been tempting to dismiss this as a chink in his armour and stop playing flowing cover drives in English conditions. Instead, Kohli worked tirelessly over the next few years to plug the holes against the swinging ball and went on to plunder the opposition bowling on his next English trip.
As a student, we will, of course, have subjects one is stronger in over others. But just because (for instance) English and History are my forte, I must not neglect Maths or Physics. A complete student, like a complete cricketer, strives to fix every single weakness.
4) DO NOT SETTLE FOR SECOND BEST
Kohli has never made a secret of his desire to be the best batsman in the world. While conventional wisdom dictates that being the best means being better than the rest, Kohli has proven that it is more crucial still to be the best possible version of yourself.
In education, too, competition is an occupational hazard, and while a degree of meritocratic rivalry may be healthy, ultimately it is about understanding that the true race to excellence is with the self, where the will to be better than yesterday matters most.
5) TEMPER YOUR INSTINCTS
To err is human, and so is the tendency to get carried away by your instincts. Kohli's story is a powerful reminder of how early arrogance can be tempered into a mature commitment by steely strength of character.
On achieving success as a student, one is likely to feel dizzy, but in order to consolidate our feats, it helps to learn from Kohli, who has re-oriented his personality to handle highs and lows with equanimity.
6) FOCUS ON FITNESS
For an elite athlete, fitness is understandably vital. Since taking over the captaincy, Kohli has insisted on making himself and his India teammates fitter, not just physically but also mentally. It is this mental aspect of fitness that students can learn. Mental health is still grossly neglected in Indian academia, but role models like Kohli can provide a worthwhile template for students to stay fresh and deal with the strains of micro-performance and macro-planning.
7) KNOW YOUR ROLE
As students, we are bound to be in positions where we have to work in a team. This is where we must know what our role in a collective setup is and figure out ways to further the goals of our unit. Notice how Kohli is never shy to play second fiddle to IPL teammate AB De Villiers and how he takes equal joy in the successes of those around him as he does in his own achievements? Excellent examples around which to contextualise our own role and participation in any team.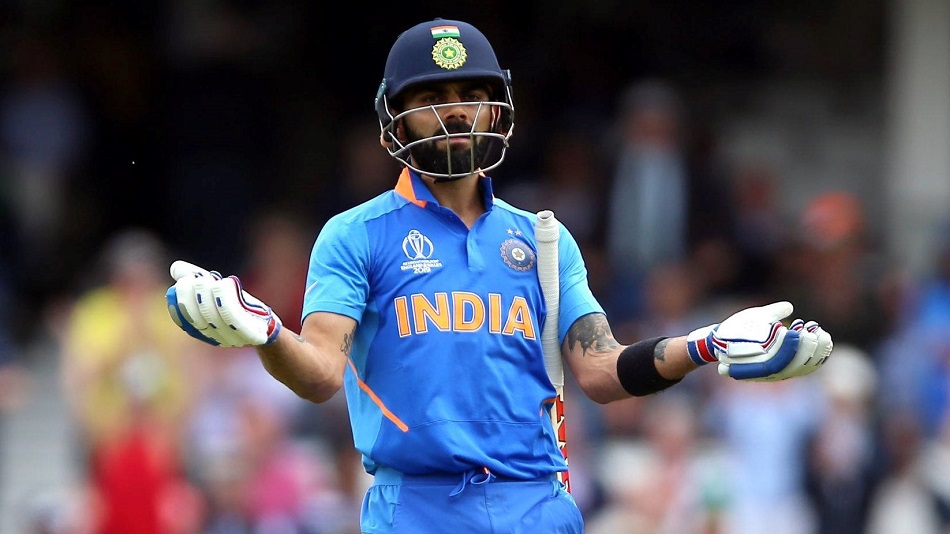 8) VALUE YOUR PEERS
When Kohli urged fans at the Oval not to jeer Steven Smith during a tense encounter between India and Australia at the 2019 ICC Cricket World Cup, not only did he demonstrate exemplary sportsmanship, he also underlined the respect he believes his peers are entitled to. Smith and Kohil have been involved in heated exchanges over the years, but that did not stop Kohli from batting for his arch-rival on a matter of principle.
So, the message to us is clear: fight hard but don't fight ugly. Peers merit the same respect from us that we would like to command ourselves.
9) EMBRACE YOUR EGO
Kohli has shown on countless occasions that it is essential to be comfortable in your own skin and be yourself rather than pretend to be someone you are not in order to please others. Authenticity and self-fashioning are not common topics of discussion in academia, but they should be, given how important identity becomes in perception of self-esteem for students. It is here that Kohli's mantra of being real at all times and embracing your ego shines through.
10) KEEP UP THE MOMENTUM
All of us confront days when studying is the last thing on our minds. And while the need for rest and relaxation cannot be underestimated, it pays to remember the fine line between recharging the batteries and simply slackening off.
Academic sessions, especially in higher education, include a rigorous routine, not unlike a congested cricketing calendar, and this is where Kohli's innate ability to keep plugging away is priceless. Building and sustaining momentum is not about hitting four sixes in the last over after blocking for an hour. It is about running those quick singles, converting ones into twos and finding the boundary regularly.
In the world of the student, this translates into avoiding all-nighters on the eve of the exam by chipping away at the syllabus through the term.
(Priyam Marik is a freelance journalist based in the UK. He has recently completed his master's in journalism at the University of Sussex.)