Creative education innovates in the times of COVID-19
In the education sector, online learning has emerged as an elixir to address threats to the lockdown and served as a feasible option to overcome traditional face to face learning.
The burgeoning impact of COVID 19 has brought industries, organisations, institutions and possibly every human activity to a standstill. India is witnessing unprecedented times where everything is under lockdown for 40 days. While this lockdown is unfolding myriad challenges for professional fields, it is also a call for us as humans to realise: Where do we stand in these times of emergency? What can we do to achieve our desired results?
According to research, the education of 300 million students has been disrupted globally due to the closure of institutions. While many institutions are still struggling to build a seamless channel of delivering their curriculum, adoption of tech-led holistic approach can help tide over the challenge and keep the classes going without a halt.
Today we are surrounded by new technologies. Artificial Intelligence (AI) and Machine Learning (ML) have influenced our lives. These technologies have silently yet profoundly penetrated our ecosystem and have developed the way we consume information. Most of the content, consumed in business and personal fields. is accessed digitally, and young people find this interaction more engaging than traditional learning methods.
In the education sector, online learning has emerged as an elixir to address threats to the lockdown and served as a feasible option to overcome traditional face to face learning. Education through digital tools is opening up a cave of treasure for our students and will play a significant role in their learning needs. These are a catalyst for our students and makes them future-ready to meet the challenges with effective results.
Can Creative Courses be learned online?
When it comes to imparting education through a virtual mode, it's clear that History and Physics could be delivered online. Creative courses require more demonstrations, visuals, studio classes, material related workshops and model making. Creative courses owing to the very nature of this genre are delivered only offline or face to face. Many institutes of creative learning had to suspend student learning and are dealing with several postponed prospects.
But tough times come with several positive options. Today, some creative institutes of higher learning are amongst the first few; who have adopted the new way of teaching students and keep the momentum going. It has also allowed teachers to develop their styles of teaching and learn something new.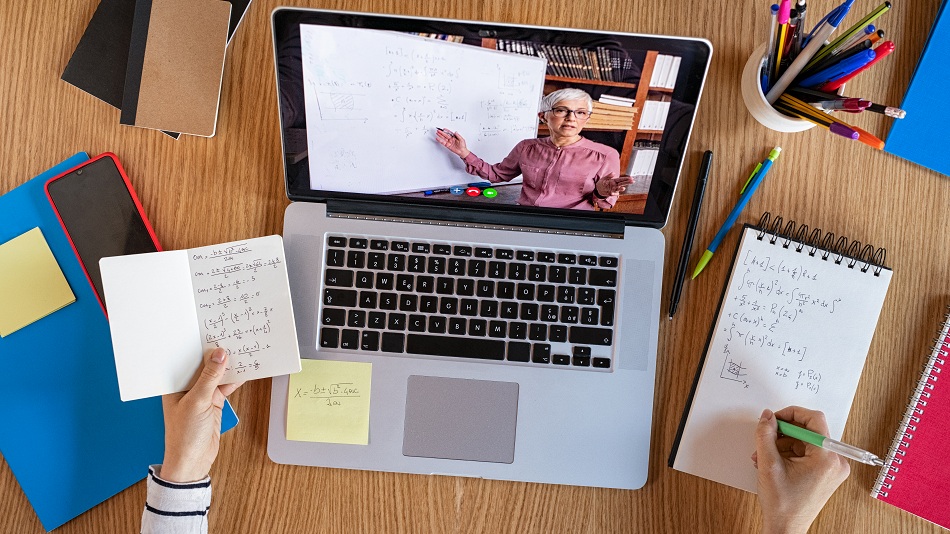 Institutes like Pearl Academy have embraced digital learning over the last five years, making this transition to fully online delivery and digital learning easy and effective. We have also collaborated with some of the leading online education platforms like "BlackBoard Collaborate", Coursera, and Adobe.
Platforms like Coursera have given a new dimension to immersive learning and Blackboard Collaborate is playing a vital role in creating an active and productive learning experience for our students. It has made new ways of teaching possible where lectures are synchronous/live and recorded to be available on the platform so that students have unrestricted access.
Through these and other platforms like Slack and Zoom, faculty have been conducting demonstrations, lectures, juries, 3D modelling and teaching design software online. Industry internships have converted to projects and international collaborative projects are being carried out successfully. Design software can be learnt successfully online, and students are being able to select material and prototype through these. Students are encouraged to work with material available in the house and even create products and clothing from existing products. In fact, restricted access to material is encouraging greater innovation and creativity than before.
Lessons for the Future:
The impact of COVID-19 pandemic has made us at Pearl Academy realise that we must be prepared at all times with sufficient ammunition to fight with any unprecedented situation. The present scenario has also made the education sector realise the importance of developing constantly and embracing technological advancements.
Some of these are as follows:
A constant strategic view on what's next.

Innovating learning delivery and approaches to balance technology & resources constraints without affecting student outcomes.

Investment in faculty development in the area of teaching and learning.

Leveraging high-quality learning platforms and technologies to improve remote student learning and assessment.

Delivering a comprehensive change management program to upskill academic staff to new ways of working & learning delivery.
By 2030, it's estimated there will be 1.5 million new digitised jobs across the globe. Researchers estimate that 65% of children entering primary school will find themselves in occupations that today do not exist. Creativity is one of the critical skills required for jobs of the future. It is imperative, therefore, for the education sector to prepare the talent needed for the digital economy. We need to keep teaching and learning agile and include the increasing demand for digital and creative skills.
Digitisation of education will help in mitigating several concerns that we witness around us today. By providing multimedia teaching tools to teachers and engaging students in newer ways of learning, we will be able to create professionals that are skilled enough to compete with the evolving professional world.
And as an Innovative Teaching and Leadership Consultant, George Couros says, "Technology can never replace great teachers, but technology in the hands of great teachers is transformational." Let's embrace this change and move towards the era of Digital Learning.
The writer is President of Pearl Academy. With over 25 years of experience across corporates and academia in the US, Hong Kong and India, Nandita joined Pearl Academy in 2001 as a faculty. Nandita is on the Executive Committee, IFFTI – International Foundation of Fashion Technology Institutes and the FICCI Higher Education Committee. She has been a member of the CII National Committee of Design, a member of the Research, Education and Industry Committees at IFFTI and has presented her research in Australia, the UK, India, Canada and Taiwan focusing on the areas of Pedagogy, employability and international collaboration.