12-year-old Kolkata whizz-kid develops mobile game 'Fun Archery'
Among other prodigious accomplishments, Yasharka Bhattacharya has also developed a music player with the help of the .NET framework.
Developing a mobile game is no child's play. But an abundantly talented 12-year-old boy from Kolkata might make you think otherwise.
Making the most of this lockdown, Yasharka Bhattacharyya, a class eight student of Central Model School, has developed an archery based game called 'Fun Archery', and he's hit bullseye by all means. Barely into his teens - an age group where cricket bats and fancy playstations seem more inviting - Yasharka has been spending most of his time learning and implementing the fundamentals of programming languages such as C, C++, Java. Credit for such constructive curiosity goes to Yasharka's father Arijit Bhattacharya, who helped him understand the technique and finer details of programming language better. Yasharka's grandfather has also played a major role in inculcating in him the aptitude of mathematical and logical understanding.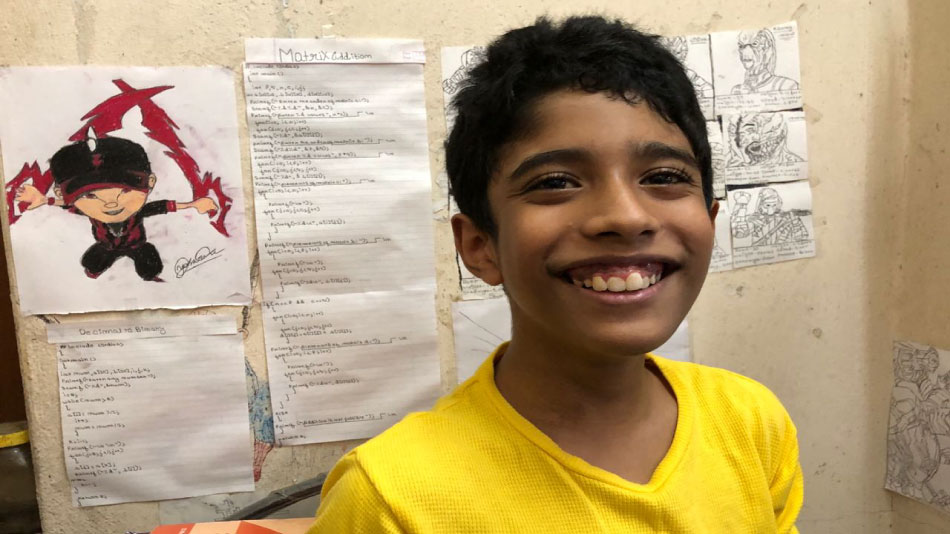 Speaking with ABP Education, Yasharka said he had started working on the game around three weeks ago. Opening up on his coding knowledge, he said he was immersed into the core of computer programming since the age of 10.
"At the beginning, when I was 10 years old, I started with the basics of coding such as C, C++, C#. Currently, I am 12, and to utilise the lockdown period, I started learning game programming," said Yasharka. And he has plans to extend the ambit.
So what urged him to design 'Fun Archery'? According to his keen observation, people in India are more into casual games, so he decided to create something that people would find fun to play. "My parents encouraged me to learn to code. With the help of online tutorials, I started picking up the basics of computer language," he said.
Read More: IIT Roorkee alumnus bags award for contribution to AI and Big Data analytics
Among other prodigious accomplishments, his father mentioned that Yasharka has also developed a music player with the help of the C# and .NET framework. He also runs a dedicated website. Yasharka's father proudly said how his son single-handedly explored all app development and application prerequisites.
"He used to come to me and his grandfather to learn trigonometry. We were curious to know the reason behind his interest in learning a topic that is above his current grade. Later on, I came to know that he implemented all his trigonometric knowledge in developing the game," said Mr. Bhattacharya.
Mr Bhattacharya has a message for all parents. "Rather than chasing scores and theoretical knowledge, parents should allow children to have industry-oriented knowledge where they can develop their skill set, and be prepared for better employment opportunities in future. The latest education policy has also added value toward this approach," he said.
Before signing off, we asked Yasharka what's on his mind. And we came to know he is set to develop two different mobile applications -- a mobile gaming app and an educational application.