Debanjan Sen Foundation sets up girls' football training academy in Kalimpong
Initiative held in association with Kalimpong's Share Football Club
The football dreams of 25 underprivileged girls are all set to get a kick-start at a residential training centre in Kalimpong, West Bengal.
The Debanjan Share Girls Academy is the joint initiative of the Debanjan Sen Foundation, a Kolkata-based philanthropic trust, and Kalimpong's Share Football Club.
The initiative ― The Debanjan Share Girls Academy ― has been established in association with Kalimpong's Share Football Club and seeks to foster a spirit of sport in Kalimpong, West Bengal.
The football academy for girls will start operation on September 20, training 25 underprivileged girls aged 14 to 17 and providing them equipment, food, shelter and education.
"Recently, I had the opportunity of witnessing the love and passion young girls in Kalimpong have for football. I knew I had to do something to uplift women's football in the region, for the love and skill these girls have for the game is fantastic. The foundation has been promoting men's football in the hills for over six years and we now hope to equip girls from the hills with the skills required to make successful careers in football," said Debashis Sen, managing trustee, Debanjan Sen Foundation.
The academy has also partnered with schools in the Kalimpong district to educate the girls. "We aim to develop the girls' football skills alongside their education. The girls will attend regular classes and appear for board exams while training at the academy," Sen said.
The academy's first batch has been selected after a thorough scouting process.
"A network of coaches spread across north Bengal helped identify talented girls who are enthusiastic about the sport and have real potential. Trials were held and the 25 most deserving athletes selected," Sen said.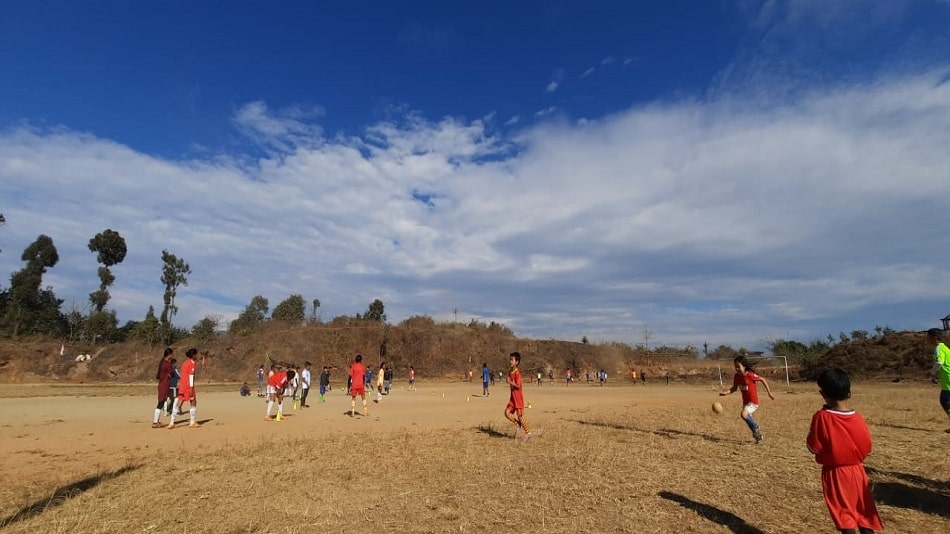 The Debanjan Share Girls Academy will employ a total of eight coaches, all licensed professionals. "The girls in this region have a lot of untapped potential and we are extremely lucky to have identified that. We aim to provide them with proper training facilities and equipment. The training programme will receive IFA and AIFF affiliation soon, which will greatly facilitate the girls' future," said Ryan Sumi, technical head, Debanjan Share Girls Academy.
The Debanjan Sen Foundation was set up in 2011, in memory of Debanjan Sen, a star athlete and footballer. The trust is managed by a board of trustees, including Debashish Sen, Srimati Sen, Debdutta Sen, Surnimal Chakravarthi, Terrence Ireland, Jahan Mehta and Ranadeep Moitra.
"We set up the Debanjan sen Foundation in Debanjan's memory, to honour his life and remember him forever. He always wanted to set up an establishment that would facilitate the development of football in our country. Debanjan was the brain behind the foundation and we do everything in our hands to allow it to live on," Sen said.
The foundation has been instrumental in fostering a culture of sports in Kolkata. It hosts annual inter-school athletic and football championships which are a hub of talent and potential. The championships have resulted in a number of young sportsmen being absorbed by Kolkata's most elite football clubs.
A prime example of the foundation's success is Ankit Mukerjee, who is presently playing for East Bengal and has played for ATK Mohun Bagan in the past. "I would like to thank the Debanjan Sen Foundation for providing me with the opportunity to showcase my talent and kick-start my career in football. Everything I have achieved would not have been possible without the help I received from the foundation," said Mukerjee.