Ladles crossed, culinary students from 50 countries eye Young Chef title
Grand Finale on February 4 and The Plate competition on February 5
The battle has begun. Culinary students from 50 countries are competing virtually for USD 10,000 in the seventh edition of the international Young Chef Olympiad (YCO).
The inauguration ceremony was held on January 31 and young chefs representing their countries were divided into six groups on the basis of their time zones. The theme for this year's contest is Forward Together.
The participants were given two-and-a-half hours on February 1 and 2 to rustle up three dishes. The winners of Round I were announced on the evening of February 2. Of the 50 participants, the top 10 moved ahead to the Grand Finale and those ranked between 11 and 20 headed for The Plate Completion.
On February 3, all the participants took part in a United World of Young Chef competition where they were asked to cook their national dish.
The competition for the Grand Finale and The Plate will take place on February 4 and 5.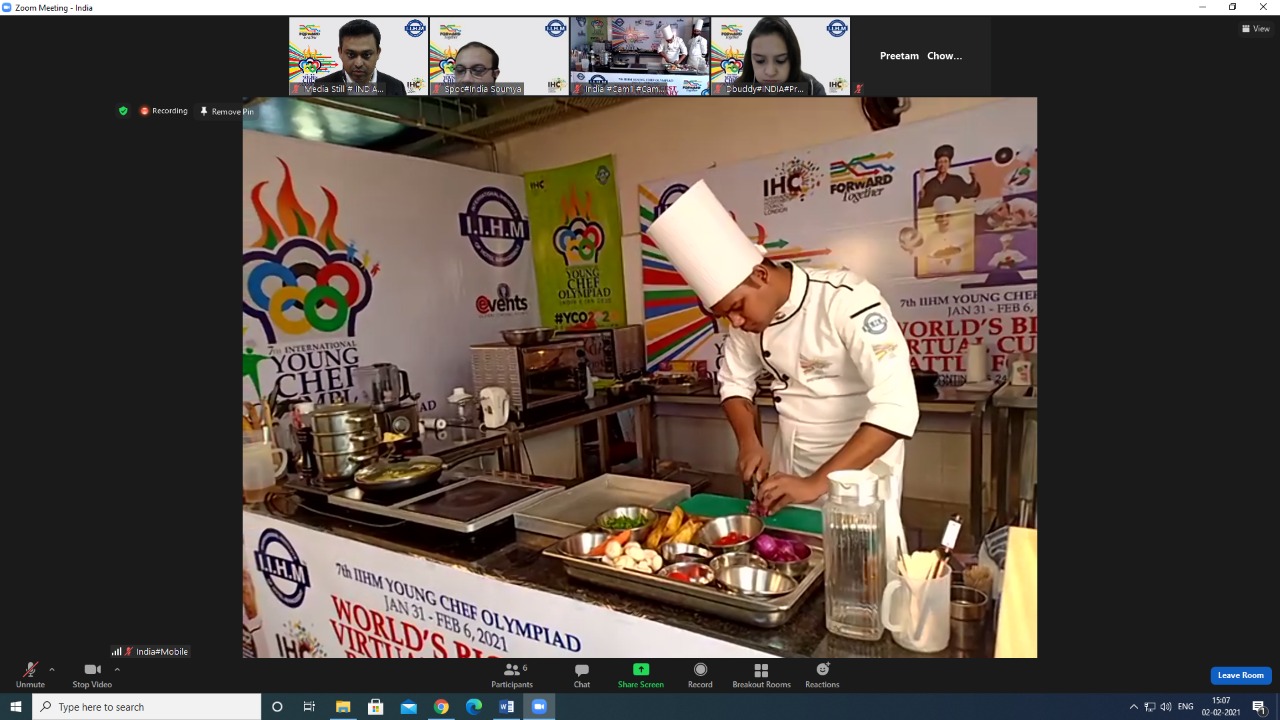 The first three winners of the Grand Finale and the winner of the Plate Trophy will be announced during the closing ceremony on February 6. The winner of the Grand Finale will win USD 10,000 as an award.
Apart from the culinary geniuses, the young chefs with the "best sustainability idea" will win the Green Toque award. Awards and prizes to be won also include best chicken sauté dish, best afternoon tea profiteroles, best vegetarian dish, best hygiene and kitchen practice, three rising star awards, three ambassador awards, three mentor awards and best use of kitchen cut award.
The judges' panel this year comprises 20 renowned chefs, including Michelin-star chefs Chris Galvin and Brian Turner with Enzo Oliveri, John Wood, Andreas Muller and Sanjeev Kapoor. The judging parameters include hygiene, presentation, health and safety. The creativity behind using each ingredient and following the recipes are some of the major judging criteria in the competition. In addition, there are on-location country judges for each online participant, to taste the food and share their opinion.